History of the Rodeo School
It all started with a desire to "pay it forward" by Wes Stevenson, professional bareback rider. He finished the 2002 rodeo season by competing in his first National Finals Rodeo (NFR) and finishing 10th in the World Standings. Wes accomplished this despite suffering a rodeo injury in August of 2002, resulting in a severe break to his left leg, which eventually (after the 2002 NFR) led to over 13 surgeries and 1¼ inches of his infected leg bone removed. This injury was complicated by the need for Wes to wear an external fixator for over 9 months to regrow the injured bone. Since he was unable to rodeo in 2003, Wes wisely used his recovery time to continue his college education at Texas Tech University. Even though he lost his college rodeo scholarship due to his injury, Wes enrolled as a full-time student. This was made possible thanks to the Justin Cowboy Crisis Fund (JCCF) which helped pay his living expenses. The support of the JCCF lifted a big burden from Wes so that he could focus on his recovery.
After returning to full competition in the 2004 rodeo season, Wes decided to "pay it forward" by helping other cowboys who become injured while competing in professional rodeo events. He approached stock contractor Stace Smith with the idea of hosting a roughstock rodeo school during the Thanksgiving weekend at Stace's ranch in Malakoff, Texas. Because he understands the value of the JCCF, Stace agreed, and Wes' idea jumped from a dream to a reality.
The rodeo school is unusual in its purpose: not only to teach first-class roughstock techniques to eager, young cowboys, but to benefit the JCCF. The instructors donate their time, and the stock contractors donate their roughstock as well as their time which allow the participants' fees to benefit the JCCF.
To date, the Thanksgiving Rodeo School has donated almost raised over $85,000 to the JCCF. Participation has grown from 11 students in 2004 to over 50 students and 30 instructors in 2010. Today, the number of students is limited in order to give the most hands on attention to each student. Truly, Wes' dream continues to "pay it forward".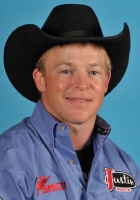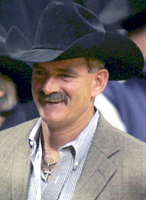 Videos
Learn more about the school with these videos.
Cowboy Spirit TV 12, Wes Stevenson and Stace Smith
Cowboy Spirit TV 13, JW Harris
Cowboy Spirit TV 14, Justin McDaniels